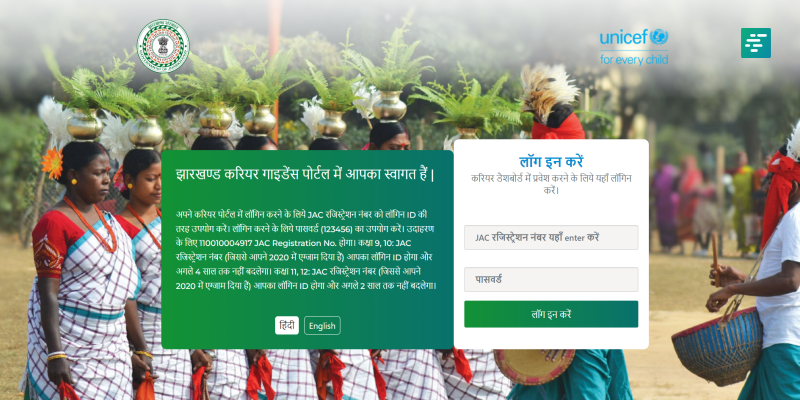 Jharkhand Education Department's career portal now accessible to all
---
The Jharkhand Education Project has decided to open its career portal to the public. Previously, access to the jhcareerportal.com website was limited to students from government schools who required a Jharkhand Academic Council (JAC) login-password. However, this restriction has been removed, allowing anyone to explore information about career options through this portal.
The portal offers details on 555 career options for students in grades 9 to 12. It enables students to access information about courses and related details in their field of interest. Additionally, the portal provides information about 24,000 colleges across the country, covering admission procedures, available courses, and release dates for application forms.
Since opening the portal to the public, there has been a significant increase in website traffic. Even students from private schools are now using the portal to find information on career options and courses. To date, the portal has been accessed by 834,000 students.
The portal provides information on 334 professional courses in Arts, Science, and Commerce, along with 221 vocational career options. It also offers details about entrance exams for 1,150 courses and more than 1,200 scholarships.
The career portal is a joint initiative of the Jharkhand Government and UNICEF India. Sanjeev Kumar, a consultant with JEPC in the Jharkhand Education Project, mentioned that while the portal was launched in 2019, it did not achieve the desired success until access was granted to all. Now, students in grades 10 to 12 are benefiting from the portal, with training provided to headmasters, computer teachers, BEOs, DEOs, and DSCs in all schools to support its use.