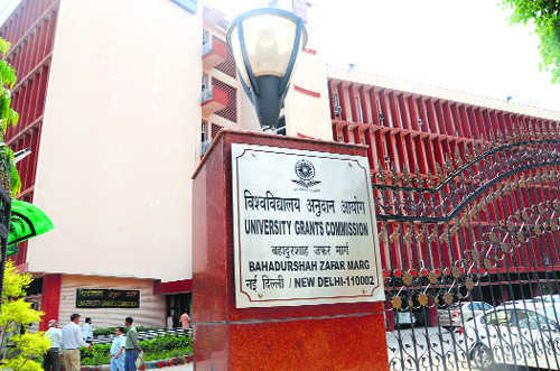 UGC Chairman reveals framework for India's First National Digital University
---
UGC Chairman, Mamidala Jagadesh Kumar recently shared the framework and functioning of India's first National Digital University(NDU) which is slated to launch in 2023.
Study Webs of Active Learning for Young Aspiring Minds(SWAYAM) will host the digital content of NDU and Samarth government platforms for deploying digital frameworks in higher educational institutes that will provide technological and administrative services.
NDU will offer certificate and diploma courses in the beginning and will soon launch degree courses. The University will offer only online courses and has been created in line with the goals of the New Education Policy(NEP) 2020. The courses offered at SWAYAM will form the core courses
Facilities offered at NDU:
NDU will allow students to pursue multiple courses at a time from the various partner institutes of NDU. Students will be able to register for programmes of individual universities through this Digital University. Both government and private universities will be allowed to offer online courses at NDU after fulfilling certain eligibility criteria. There will be multiple entry and exit facilities too. The students will be conferred the diploma, certificate or undergraduate degree on the basis of their credits accumulated and credited to the Academic Bank of Credits(ABC).
Benefits of NDU:
The Digital University will bring a variety of courses from various universities into its ambit without any restriction on the number of seats for admissions. This will allow the school-passed-out students to gain quality education which will, in turn, ensure their greater employability and GER ratio in India. Moreover, it will offer flexibility and the opportunity to learn and earn degrees from the various participating universities and NDU and to pursue multiple courses at a time.