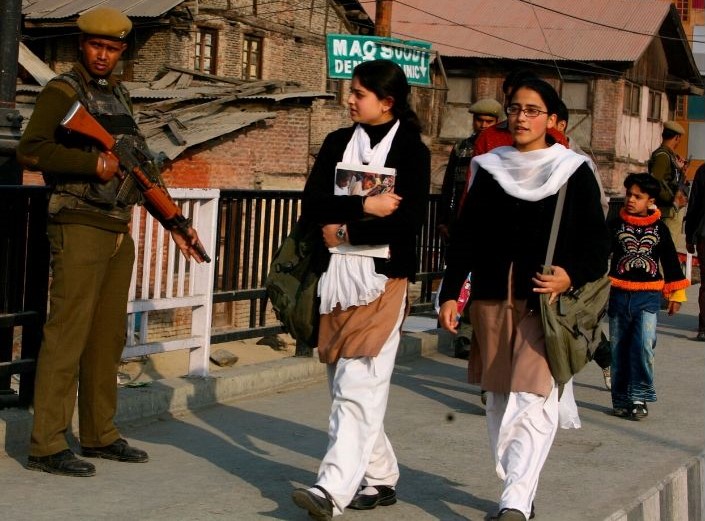 School Edu Deptt Issues Guidelines For Safety, Security, Economic Empowerment Of Women, Girl Students
---
SRINAGAR: The School Education Department has issued guidelines to ensure the safety, security, and economic empowerment of women and girl students.
In this regard, the department has issued a circular directing the adoption of actionable points from the Planning Development and Monitoring Department on Women Empowerment and Health and Nutrition.
The Director of School Education Kashmir (DSEK) highlighted the second National Conference of Chief Secretaries held in New Delhi in January 2023, where the Ministry of Women and Child Development emphasized the sub-themes of "Creating Enabling Ecosystem for Safety and Empowerment of Women" and "Economic Empowerment" under the broad pillar of "Empowering Women".
The circular states, "Certain points emerged that are crucial for ensuring safety, security, and economic empowerment of women and girls in the country and in realizing the vision of the Prime Minister (PM) of turning around the country as a developed nation during 'Amrit kaal'."
To encourage case studies or problem-solving related to women's dignity, safety, and security, the instructions call for providing students with situations where their responses are sought. Through this exercise, innovative solutions can be developed, and the whole class will be made aware of how to tackle such situations.
The circular also emphasizes the preparation and display of short films, animated videos, and posters on do's and don'ts at schools to sensitize children. Teachers are instructed to observe and ensure that students uphold the dignity, safety, and security of women and girls during excursion trips.
Furthermore, teachers are advised to sensitize children on how to behave in such situations, while ensuring that the children do not feel obligated or under external pressure to do so.
The DSEK has ordered all education officials to ensure these instructions are followed in letter and spirit for the empowerment of girl students. This includes Chief Education Officers, Cluster Heads, Zonal Education Officers, and School Heads. (KNO)