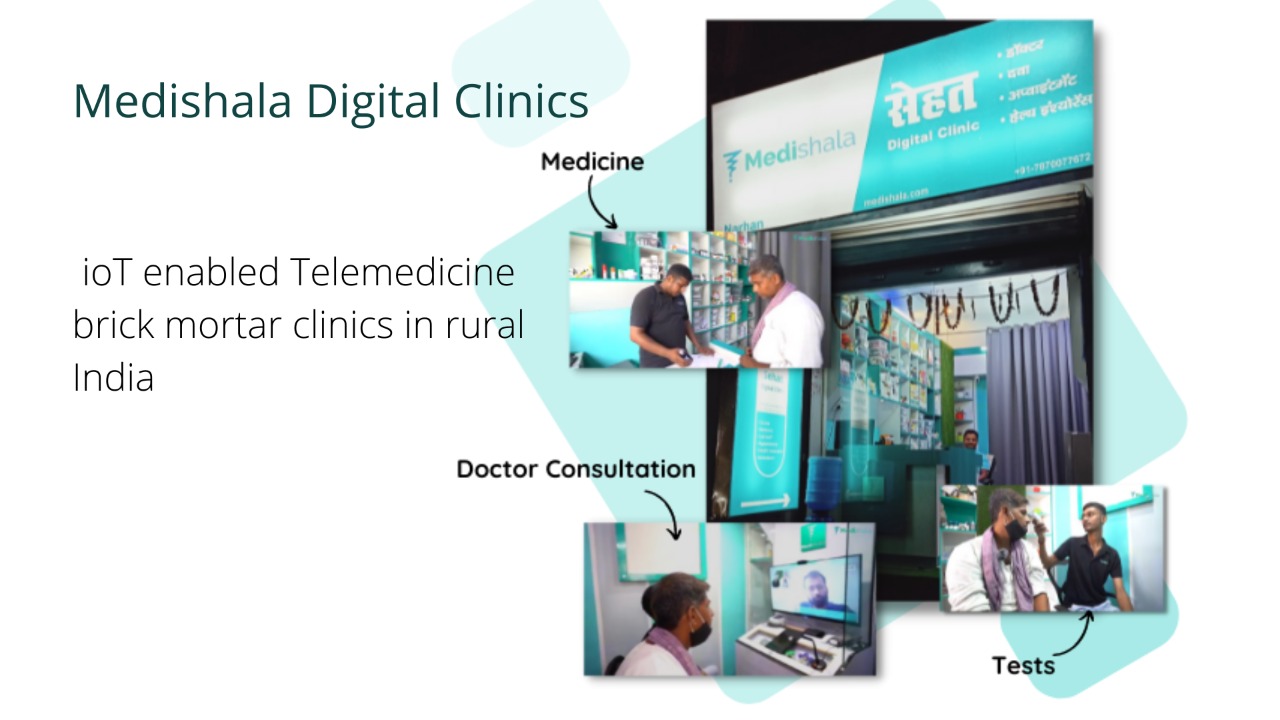 How BIT Mesra Alumni founded Medishala digital clinic is changing the rural healthcare infrastructure of Bihar
---
Medishala, a Bihar-based health tech startup founded by 4 Alumni of BIT Mesra, aim to simplified the healthcare system in Rural India with the help of technology.
Medishala a health tech platform has democratized access to personalized healthcare through its digital clinic across geographies in modern times.
Rural areas have always been the subject of concern in terms of receiving the proper healthcare services at an affordable cost. The inaccessibility to healthcare solutions due to low retention of medical professionals and medical facilities has always kept the life of rural people at stake.
But the digital healthcare solutions introduced by Medishala have constructed a genuine platform for the deliverance of quick and easy healthcare services to rural and unserved people. Medishala focuses on patient-centricity. It offers a futuristic digital clinic along with an advanced range of digital solutions like Medishala EMR, and telehealth facilities. This is a fact that technologies have created the path for error-free systems to connect to healthcare professionals.
The Medishala Digital Clinic is completely an operating therapeutic clinic based on an ultramodern mechanism helping untapped people get affordable healthcare services easily. Patients residing in rural areas may quickly visit the nearby digital clinic deployed by Medishala to connect to their preferred medical practitioners through a video-conferencing system. Medishala aims at increasing the overall efficiency and effectiveness of healthcare delivery to untapped and rural patients.
Medishala digital healthcare solution introducing quality services in rural areas:
Enhanced healthcare services in rural areas have proved a boon for rural and untapped communities. Medishala realizes the significance of healthcare-integrated technologies and analyses to bring quality healthcare services to rural communities.
This specific Healthtech Company works to make remote appointments with renowned doctors in big cities quite easier and simpler. Likewise, the Medishala EMR enables the doctors and patients to coordinate through the shared access of the medical records for the proper treatment.

Since the Medishala Electronic medical records help manage the storage of medical reports of patients for prescriptions of suitable medicines and other healthcare services. Therefore, rural patients are now may effortlessly avail of personalized healthcare services with Medishala most reliable digital healthcare solutions.

Key Differential factors making Medishala the first choice:
The availability of remote consultation through video conferencing options has significantly contributed to increasing the life expectancy of rural and untapped patients. Medishala team works in offering an impeccable health management system to its rural patients.
Thus, they have thoroughly evaluated the power of the technologies and developed the Medishala digital solutions to bring the doctors and patients to one platform with remote access. Medishala intends to develop a responsive healthcare infrastructure for faster and more accurate diagnosis for appropriate treatment. The company deploys the digital clinic for the establishment of the virtual healthcare platform in a suitable place in rural areas.

Apart from these, the Medishala digital clinic comes with multiple features and allows rural patients to select doctors from the available list of the most reputed doctors engaged in the different health segments. This is the most basic initiative of Medishala to develop the patient management system along with enabling the patients to access their medical reports irrespective of time. Making quality healthcare services accessible to rural patients is the core aim of the Medishala team.