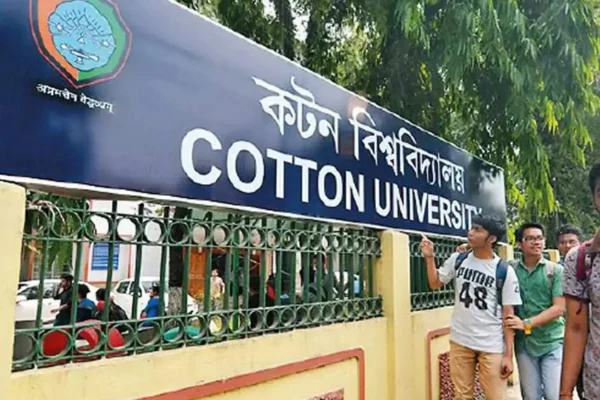 Cotton College of Assam today completed 122 glorious year
---
Today Cotton University (erstwhile Cotton College) celebrated 122 glorious years.
Assam Education Minister Ranoj Pegu tweeted, "Cotton University (erstwhile Cotton College) is a historic institution that has carried the light of higher education in the region and is a hub of intellect & culture.My greetings to the Principal, all the faculty, students and alumni on the occasion of its Foundation Day."
The Cotton College was inaugurated on 27 May 1901 by by Sir Henry Stedman Cotton, Chief Commissioner of the former British province of Assam.
The college was started with five professors, which included Frederick William Sudmerson, the first principal of the college, and 39 students.
This Institute is one of the oldest institute of higher education in Assam and all of Northeastern states of India.
This College provide many times many talented student of Assam like Dr Himanta Biswa Sarma the present Chief Minister of Assam, Hem Barua, Bhupen Hazarika, Birendra Kumar Bhattacharya, Siddhartha Bhattacharya, Homen Borgohain (famous Assamese writer and journalist), Akhil Gogoi, Aftab Hussain Saikia, Rita Chowdhury (famous poet and novelist), Zerifa Wahid.