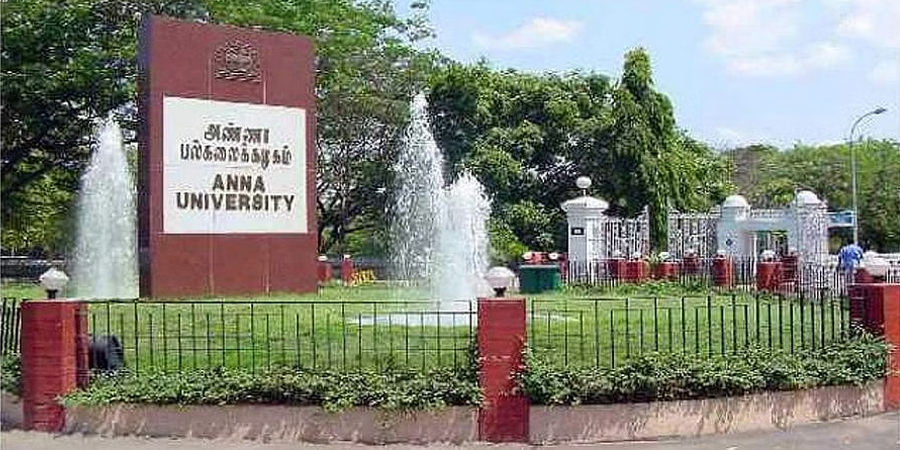 Anna University Revokes Decision to Suspend Tamil BE Courses
---
Days after Anna University suspended the civil and mechanical engineering programmes, Vice-Chancellor R Velraj revoked the decision on the 'temporary suspension' of Tamil medium undergraduate (UG) engineering courses across its 11 affiliated colleges. The vice chancellor of the varsity informed that the decision has been withdrawn following the Higher Education Minister K Ponmudy's advice. He made this announcement during a press conference held at Chennai on Thursday, May 25.
The decision on the suspension of BE courses drew heavy criticism from different sections across the state. Earlier this week, a circular was distributed to constituent colleges to discontinue the Tamil programmes in BE Civil and BE Mechanical from the academic session 2023-24 due to poor enrolment of students.
"We had started civil and mechanical courses in Tamil. It is being perceived as if the university is neglecting its mother tongue. That is not true. Candidates are showing interest in other subjects. We wanted to introduce courses such as Computer Science and Engineering that students prefer now," Velraj said as per The Hindu reports.
The Vice-Chancellor further stated that the Tamil medium Bachelor's in Engineering (BE) courses in civil and mechanical will continue as usual this year. Velraj also said that the decision had been approved by the Syndicate as well, reports add.
On the other hand, TN Higher Education Minister Ponmudy expressed disappointment over Velraj's decision to suspend the civil and mechanical engineering course in Tamil medium. He clarified that the decision on the 'temporarily suspension' was made without the knowledge of the state government.
While interacting with reporters in Villupuram recently, the Ponmudy asserted that the state government had 'red-flagged the decision of the Vice Chancellor', after which the announcement has been withdrawn. The vice chancellor made the announcement without the consent of the government, Ponmudy mentioned.
"The government will continue to offer engineering programmes in Tamil medium in the university. In fact, arrangements have been made to introduce Tamil medium in a few other courses as well," Higher Education Minister, TN said.
Ponmudy also specified that the government had earlier directed all vice chancellors as well as principals of engineering colleges to make the announcement on new courses or scrapping of existing ones only after getting the approval of the secretary of the state government.